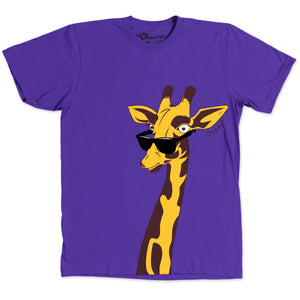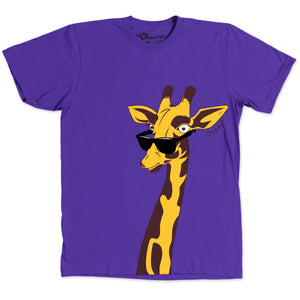 On Sale
Spots & Shades (Purple)
This Giraffe has some serious style...  I mean look at those shades!
As one of our top sellers, I love spotting this design in the wild! Last time, he was in Grand Central Station!
This stellar omunky design is printed on a super soft 100% cotton crewneck t-shirt and will soften with each wash.