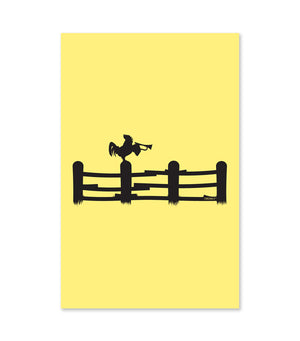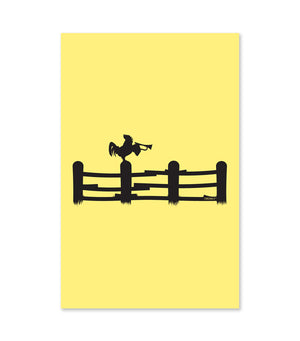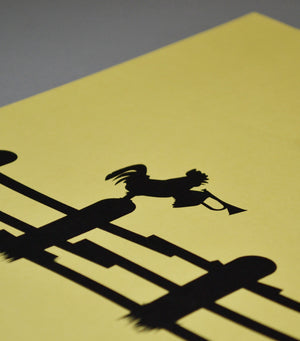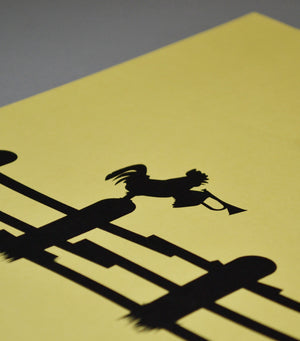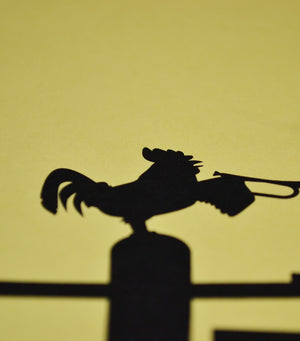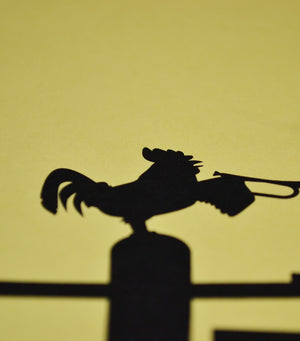 On Sale
Morning Melody Screen Printed Poster
There was a time before alarm clocks, when your peaceful slumber wasn't abruptly disturbed by the incessant honking or buzzing sound of street noise. Nature was your wake up call.You rose out of your bed with a feeling of restfulness. No aches, no pains, no rush for morning coffee, no screaming at your spouse.
Oh, those were the days. Life was simpler back then, definitely calmer. Good times...
...and then this little guy had to take up music lessons...
This omunky design is screen-printed on a super sturdy 100lb stock poster that measures 11X17 inches. The perfect size for framing.