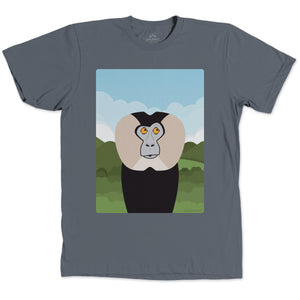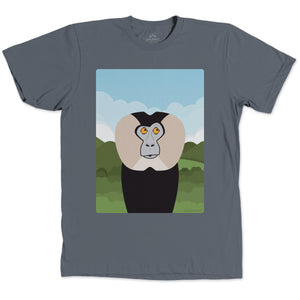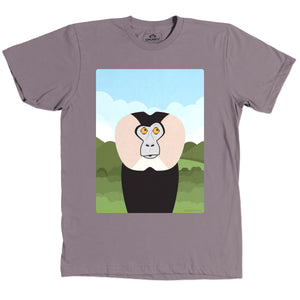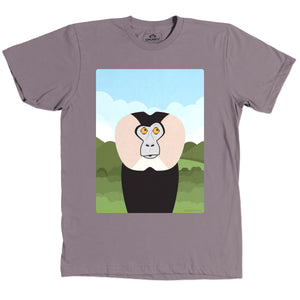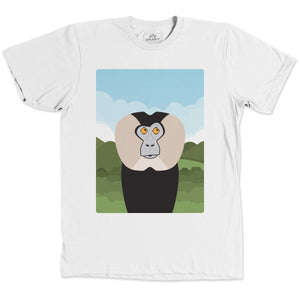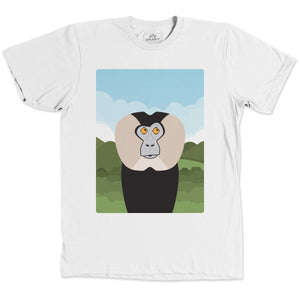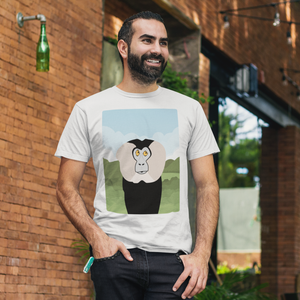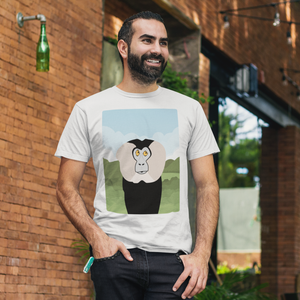 On Sale
That's a Macaque, Jack!
Ok, first of all, if we have to tell you Macaque rhymes with Jack, then the entire joke is lost. We don't want to have to do that, so just, remember that. 
The lion-tailed macaque (Macaca silenus), or the wanderoo, is an Old World monkey endemic to the Western Ghats of South India. We got that from Wikipedia by the way. We thought it would be nice to add another monkey wildlife design to the lineup, seeing as that is our brand name. 
What is this Macaque staring at? Who knows, maybe your significant other. Don't have a significant other? Well, that's about to change when you pick up this sweet monkey shirt. It's so soft, and will directly affect your overall aura, making people drawn to you, in a good way. 
Size guide
| | | | | | | |
| --- | --- | --- | --- | --- | --- | --- |
|   | XS | S | M | L | XL | 2XL |
| Length (inches) | 27 | 28 | 29 | 30 | 31 | 32 |
| Width (inches) | 16 ½ | 18 | 20 | 22 | 24 | 26 |