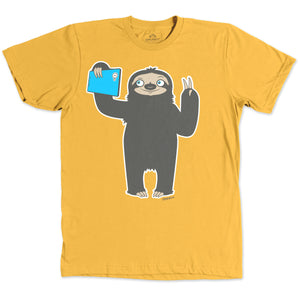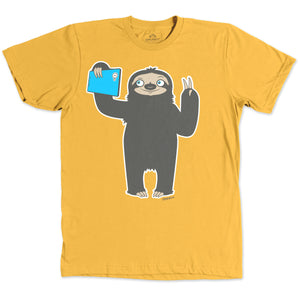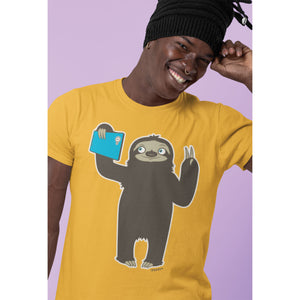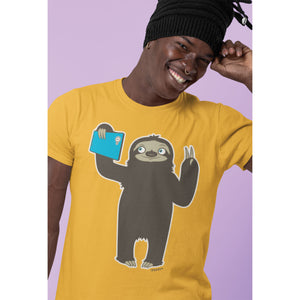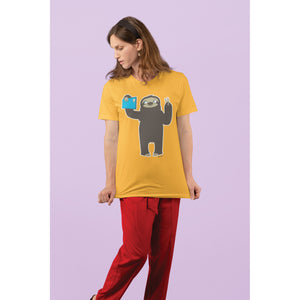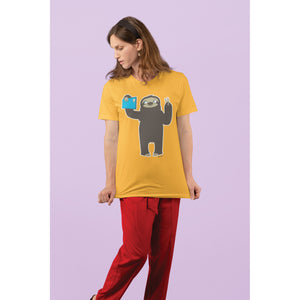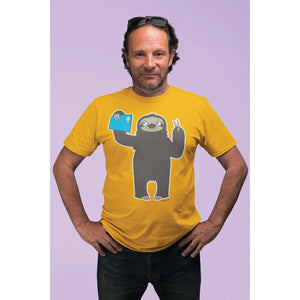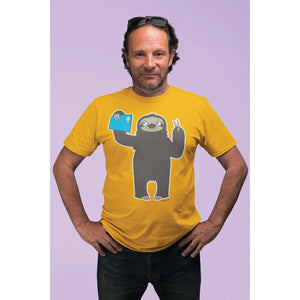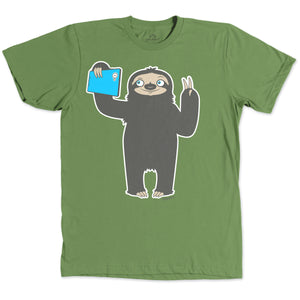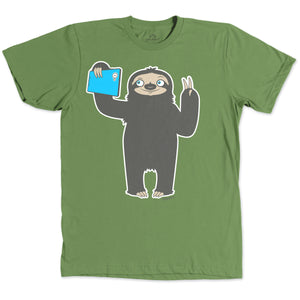 On Sale
Sloth Selfie
Ugh, just take the photo already! We've been standing here for hours! Patience, fellahs! He's adjusting the aperture and lighting. He wants this moment to be perfect. He can't risk wasting time finding the delete button.
Sloths may look like your weak younger brother. But they are actually the pull up champs of the animal kingdom. I mean, how many can you do, right now? 5, maybe 6 on a good day? And don't do that jump on the first one thinking we don't notice. You are only cheating yourself.
Anyways, sounds like someone needs to go out and buy a pull up bar. Wait, get this shirt first, and then get the pull up bar. Priorities. You're never going to beat the pull-up champ, so you might as well grab one of these sloth shirts, and enjoy how soft it is. 

This omunky design is printed on a super soft 100% cotton crewneck t-shirt and will soften with each wash.
Size guide
| | | | | | |
| --- | --- | --- | --- | --- | --- |
|   | S | M | L | XL | 2XL |
| Length (inches) | 28 | 29 | 30 | 31 | 32 |
| Width (inches) | 18 | 20 | 22 | 24 | 26 |